LCSTARs
The LCSTARs page was established to recognize the achievements of team members who have gone above and beyond the necessary requirements to be a professional search and rescue person. They are truly an inspiration to other team members. It is also about getting to know our fellow team members and getting a peek at what makes them tick and some insight into the diverse kinds of people that join the SAR community and what they find so captivating about their experience.
Chris Collins
by Julie Rasmussen -- Published Winter 1994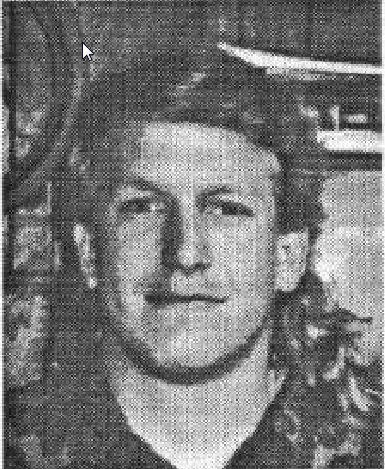 If there's one prominent characteristic that is most evident when getting to know Chris Collins it's the value he places on learning and living life to the fullest. "There's too much to live for. I don't want to be 50 years of the television." Learning throughout life and teaching others are significant to Chris and observable in many areas of his life. He has a positive attitude and an outlook that's extraordinary. He enjoys looking at life from a unique perspective. Although born in Texas, his early memories are from Colorado where he's lived most of his life. "I was born on FL Bliss army base in El Paso but I'm not a Texan. thank you!" It wasn't "blissful" Chris says but more "like being born into a state of confusion I've never left."
On his 5th birthday the family moved from Ft. Leavenworth, Kansas to make their home in Colorado Springs. Although the son of an army officer, Chris says he was fortunate they didn't move around a lot. He was able to stay in the same school which was conducive to a stable childhood. Chris' parents still live in Colorado Springs. He has an older brother and a younger sister. At an early age it was discovered that Chris had learning difficulties and by age 10 a gold shunt had been placed in his ear. Chris liked to brag about the precious metal to his friends but the doctors more practically used it to view the inner ear on x-ray.
Good speech didn't come easy and Chris credits his parents. "I'm the product of a very caring and devoted family who hounded me all my life to speak. 'Stop mumbling and open your mouth', my dad would say." They continually worked with him for which he is now thankful but at the time didn't like much. They wanted to make sure he had the tools to function in life. Chris attributes his love of the outdoors to the Austin Bluffs area where he grew up. He and friends would play cowboys and Indians in the scrub oak, play war with explosive dirt clods, catch grasshoppers and explore nearby construction sites for hours on end.
School years were memorable for what they taught. In junior high Chris spent several years in an experimental film production program as cameraman, editor and videographer. In high school he was on the swim team somewhat by default since he had broken his ankle during a game of touch football and wasn't able to be on the diving team. He was also manager/trainer/gofer of the baseball team. He became more interested in medicine during this time.
On his 18th birthday Chris just squeaked by in become• ing an Eagle Scout and in 1988 became involved In Explorer Scouts, Post 47. Explorer search and rescue (ESAR) is part of the Boy Scouts and is sponsored by El Paso County SAR. He became committed to working at Camp Alexander west of Colorado Springs where he spent 7 years as outpost director as well as teaching swimming. He had a motto that became somewhat re- nowned at the camp that said, "I can teach anybody anything as long as they want to learn".
In 1990 Chris joined LCSAR. He admits, "I'm addicted to SAR and helping people." He wants to challenge himself and continually increase his skills. He has his work cut out for him this year as he takes charge of team medical officer duties.
Exercise and Sports Science was Chris' course of study at CSU. He graduated in Spring 1993 in just 4.5 years taking 18-20 credits/semester. Chris claims he was stubborn while in school because he didn't want the additional help of signers, note takers, or recorders. He did it on his own. In school he lived in the dorms and was a student assistant (SA) for his floor. He'd like to go back to Physician Advisor (PA) school but that's down the road. Right now he needs a break from school. Chris is currently employed at PVH on call. and as relief, working for surgical services, postop, and the recovery room. He's an orderly, ward clerk and nurse's assistant, as needed!
This past summer Chris was dedicated to fire season and committed to learning the fire cache. A personal goal for him was to learn all that he possibly could about the organization, equipment needed to get the job done and how it all worked together. As well as learning the organization, he mastered standard transmission vehicles (he'd only driven automatics before) and driving the tanker. In February he will be teaching technical rope work for the resource team.
Chris appreciates recognition for work he does for the team but shies away from the limelight. He's likened himself to being a part of the constellation of stars but not the major star; an asset to the entire constellation nonetheless. Chris was recognized at the Christmas party for work he's done on the team truck and was a recipient of a Team Spirit award.
Best of luck to you, Chris in your upcoming year as Medical Officer and thanks for being o star in the LCSTARS constellation!